LOCAL HEROES | CAR - FREE WEEKEND | TLP X URA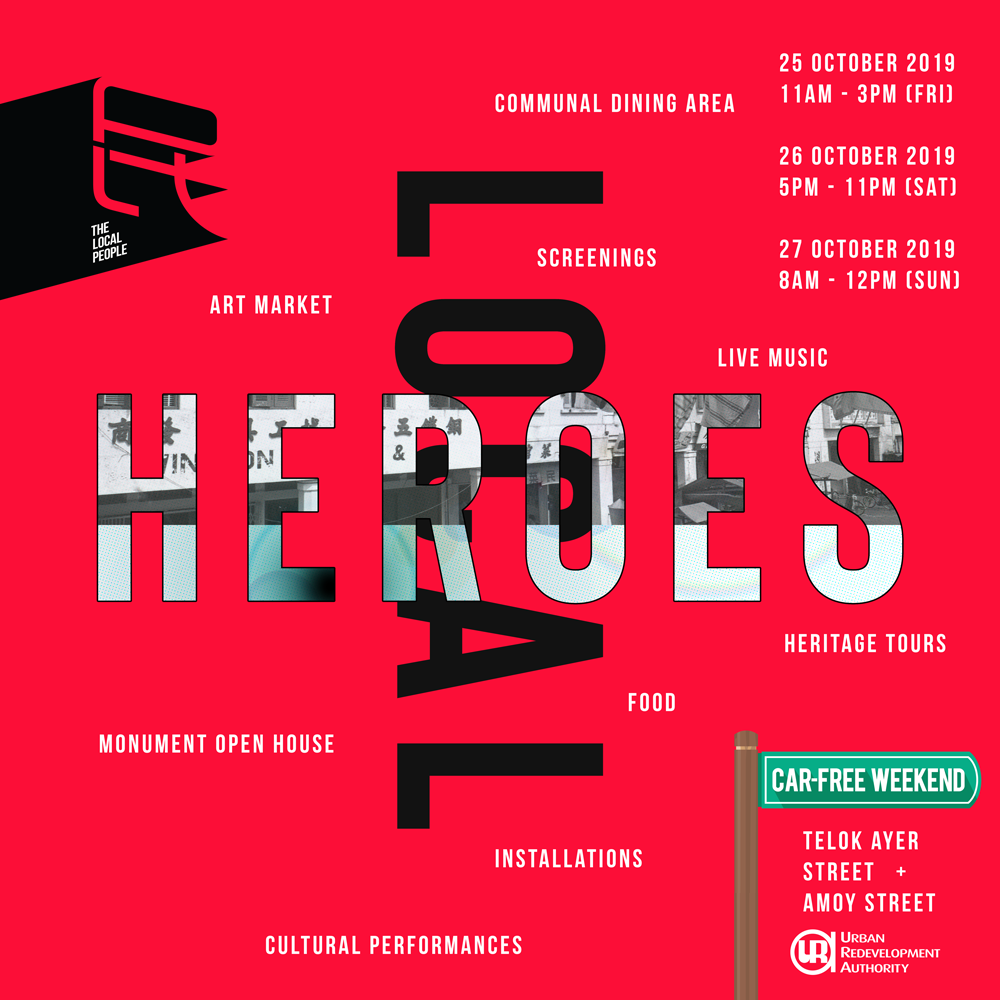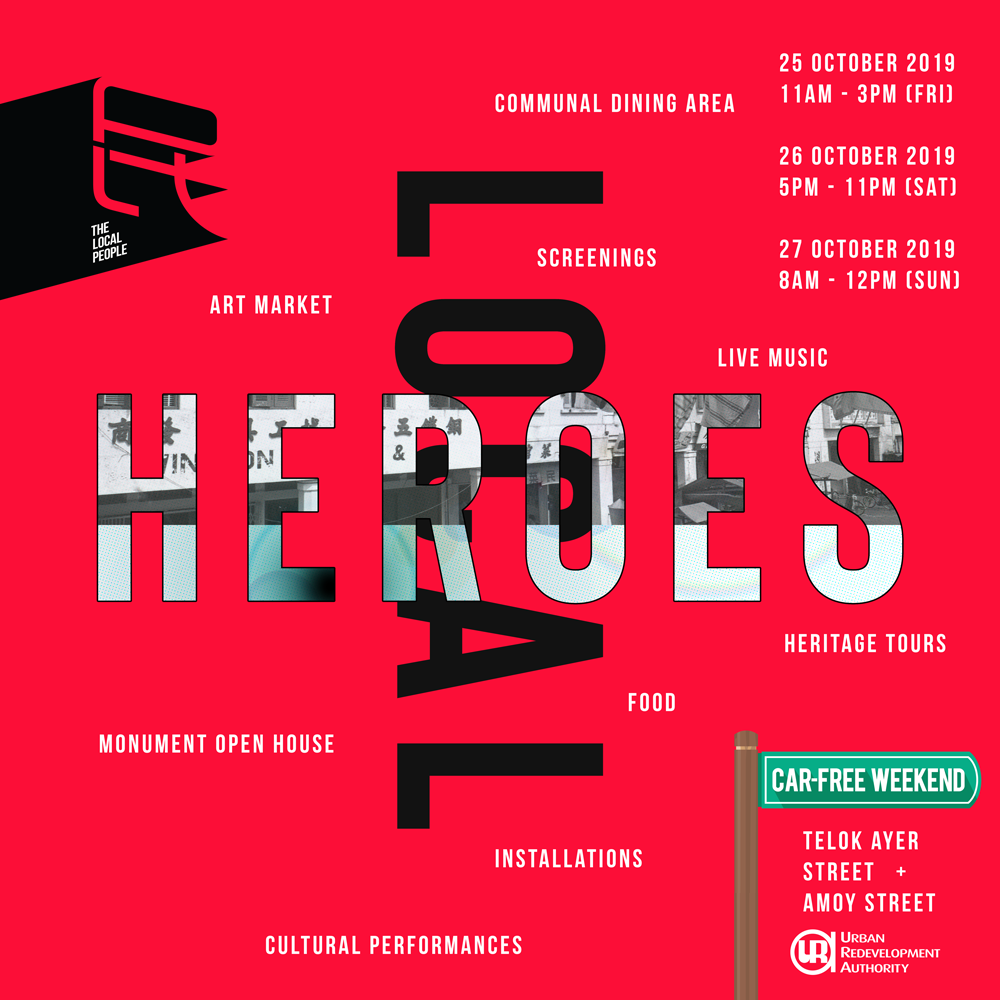 sold out
LOCAL HEROES | CAR - FREE WEEKEND | TLP X URA
Car-Free Weekend: The Local People Edition In Collaboration with the Urban Redevelopment Authority.
Celebrating our local heroes of everyday!
Concentrating on local hawkers, artists, designers, bakers, distillery and entrepreneurial brands. These local heroes are Singapore in a nutshell and an integral part of Singapore's way of life. And it is time to celebrate our local heroes who have made a positive impact to commemorate how far we've come since the achievement of independence in 1965.
Last but not least; such knowledge, skills, values should be passed through to our future generations so that Singapore will always be unique.
PRICES STATED - FOR 1 EVENT DAY.
Date and Time:
26 October 2019 ( Saturday) | 5 - 11 pm
Location: TELOK AYER LOOP
Please read all guidelines before purchasing a booth:
All booths sales are non-refundable

Only Singaporean made or designed Items are permitted for sale

Please keep your area clean and dispose your rubbish in the allocated bins during and after the event

You are agreeing to The Local People's terms and conditions when purchasing a booth, this includes any booth cancellations due to unforeseen circumstances at anytime.

This is an Outdoor event, all booths will be sheltered

Booth locations will be allocated on a first come first serve basis during sign-in

By buying a booth you are also allowing The Local People to use one Instagram or Facebook photo from your account to promote your items on @thelocalpeoplesg and www.facebook.com/TheLocalPeopleSG

Please be advised to bring battery operated lights to all TLP events
Art Booths (For Students):
Art booths are booths for vendors selling artwork such as painting, canvas pieces, prints and installations

Art Booths are created especially for students

One 3ft by 3ft Table and 1 Chair
Art Booths:
Art booths are booths for vendors selling artwork such as painting, canvas pieces, prints and installations

One 3ft by 3ft Table and 2 Chairs

1 brand to one booth, no sharing of booths allowed
Retail Booths:
Example of retail booths are: jewellery, crafts, leather goods, books and other physically inedible objects

1 brand to one booth, no sharing of booths allowed

One 3ft by 3ft Table and 2 Chairs
Food Booths:
1 brand to one booth, no sharing of booths allowed

One 3ft by 3ft Table and 2 Chairs

Cooking on site is not allowed, pre-packed food only
Beverage Booths (Non-Alcoholic):
1 brand to one booth, no sharing of booths allowed

One 3ft by 3ft Table and 2 Chairs
Beverage Booths (Alcoholic):
1 brand to one booth, no sharing of booths allowed

One 3ft by 3ft Table and 2 Chairs

Alcohol License Provided for the event by TLP
Corporate Booths:
> 15 Salaried Staff

Enquiries email: pingoh@thelocalpeoplesg.com before purchasing

Two 3ft by 3ft Table and 2 Chairs

Rules for Art, Retail, Food and Beverage booths apply